I use ThoughtWorks guides regularly to keep up with technology trends. The 24th Technology Radar volume has been available for a while so I decided to share the topics that I plan to explore in my spare time.
A few personal takeaways
Based on personal preferences, I've chosen to start researching the following concepts and technologies first. I plan to include them in some of my projects to learn more about them.
Languages & Frameworks
Angular Testing Library
I'm eager to gain more understanding of writing tests for UI components in a user-oriented way. I really hope that focusing on behaviour rather than simply rendering components will give me a comprehensive and easy to maintain test suite. The library documentation promises that the tests won't break when we change only the implementation and not the functionality of our code.
Tools
Techniques
What I'm happy to see in the Hold section
On the other hand, I was delighted to see the following techniques listed in the Hold section:
How to search for a technology across all Technology Radar volumes
If you're interested in a specific technology, you can easily browse everything that has ever been featured on the Technology Radar. For this purpose, visit the Radar Search: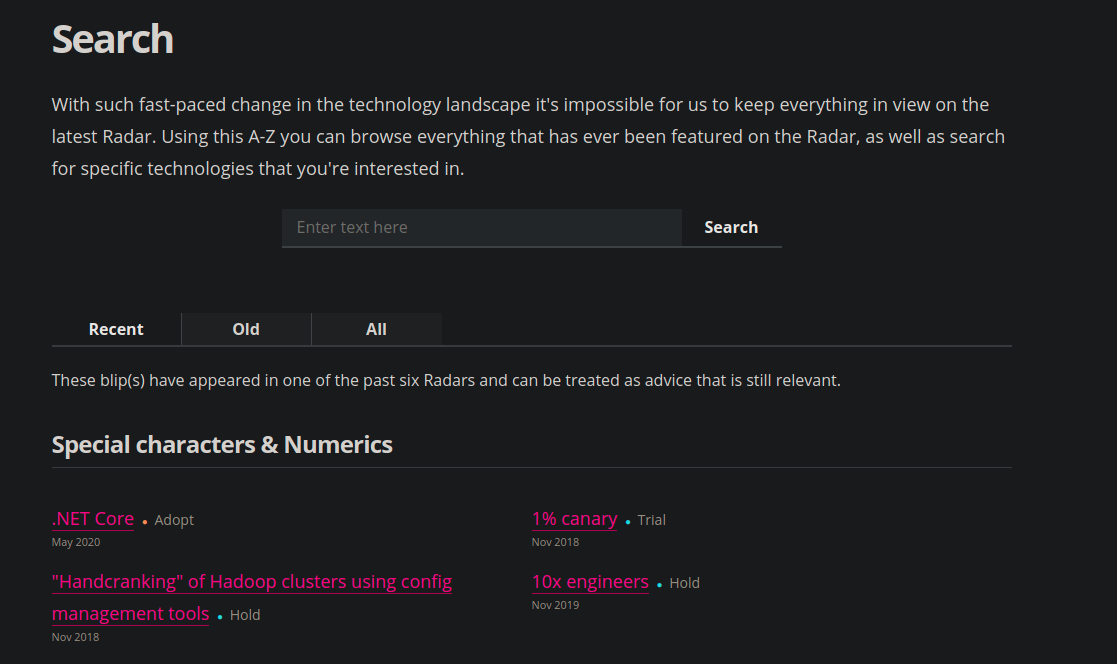 Thanks to this, you can track the Radar history of all featured technologies.
Summary
Below you'll find some useful links to navigate through the guide.
Highlighted Themes
Sections
Download the 24th Technology Radar edition
Finally, you can grab the PDF version in English or in other supported languages.
It's extremely difficult to stay on top of the rapidly developing technology scene. Therefore, I'm happy to have the 24th Technology Radar edition by my side. You can also read the other posts about the Technology Radar volumes I posted on this blog.
Photo by Darren Lawrence from Pexels